receive your proof within ONE hour, Guaranteed, and enjoy lots of other daily promotions, freebies, and discounts
Details for Reviewing, Changing, and Approving Your Proof and Other Promotion Goodies
Tell me About My Proof
Your proof is an emailed image of how your custom invitation announcement card will appear when it is printed. We commit to sending your proof within one hour after your order is completed during the business day for your review, approval, or changes. While ordering, you will be given several options regarding your proof. If you requested a proof, we encourage you to review it in a timely manner and reply to our email with either your approval or any changes you want. Except in very unusual circumstances, your order will not be printed and shipped until you respond about your proof.
We will provide your proof to you with a timely, professional, and accurate manner, and exactly how you want your customized cards to look. Your first proof and up to four revisions, will be provided without charge. However, if you request more changes and ask that another proof be sent to you after the initial five, there will be an additional charge of $15 for each additional proof submitted. Once you approve your proof, any inconsistencies with the printed product shall be your responsibility.
What You Can Expect During Your Ordering Process Regarding Your Proof
We want to ensure your shopping with us as enjoyable, relaxing, and memorable as possible, and that you personalized stationery is EXACTLY as you want. That's why we offer our customer the use of our Exclusive Patented Personalize and Instant Preview features, which are available after you review each Card Details and wish to Continue. As you proceed to the next stage, you will be on the page where you enter your totally personal information along with the fonts, typestyle and ink color. Then you can Preview your handy work to see how it looks.
Can I Get my Proof Sent to Me Before I complete My Order?
By using our exclusive patented personalization options, you can customize any stationery card on our site with your own wording and then instantly preview it. Please remember, the instant real time preview is designed to provide you with a general idea of how your personalized cards will look and should not be considered as your final proof. After you check out and make payment, our professional proof department will center and adjust the font size and e-mail you a proof within one hour during business hours. Our business hours are 8 a.m to 5 p.m. central time, Monday – Friday, excluding federal holidays.
When Will You Send Me a proof, BEFORE or AFTER ordering?
We only send proofs after you have completed or order and payment is made. Once that is completed, we are happy to send your proof, free of charge, and we will continue sending proofs so you have the options of making corrections or add ons before your order is printed.
Can I Make Changes to My Proof Before You Print My Order?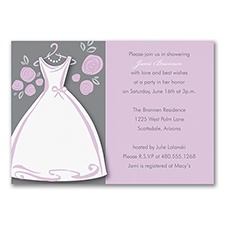 Yes, after completing your order and receiving your proof, you have the options to make any changes you want before printing. However, once you approve your proof and your stationery is printed, no additional changes may be made, so please review your proof carefully before giving your final approval.
Why is it Necessary for Me to Approve My Proof?
As one of the oldest personalized stationery companies online, we have learned that getting an order correct the first time, and every time, is critical. Our simple and easy proof approval process ensures we all get it right the first time. Your free proof ensures that we have:
Correct vertical and horizontal spacing for eye pleasing appeal

Correct punctuation, grammar, and spelling of the common words

Enables you to see how your finished card will look before it is printed
How Do I View & Approve My Proof?
We will email your proof within one hour during business hours after you have completed your order. It will be sent as a link from our proof website, www.proofpreview.com and the email address will be preview@proofpreview.com. When you receive this email, just click on the link to view your proof. We ask that your proof be approved before we begin printing your order for shipping, except in unusual circumstances explained elsewhere.
How Many Proofs Can I Get? Is there a Limit?
Your Proof will be emailed to you within one hour during the business day, and we will send you up to four revisions to get your personalized stationery exactly like you want. These four additional proofs will be sent at NO additional Costs to you. For the fifth and each subsequent proof, there will be an additional $15 each.
Invitations Announcements Cards